Meet the small, but mighty, all-female practice behind ThirtyTwo Dental. Our team provides unparalleled, patient-focused care in Edmonton. We're proud to include Dr. Jaimee Buchkowsky along with a highly-qualified team of Registered Dental Hygienists and Registered Dental Assistants among our ranks.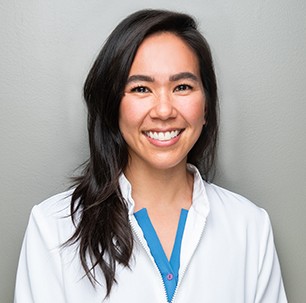 Our team loves Dr. B's warm smile, relaxed disposition and sense of humor.
 
Born and raised in the Edmonton area, Dr. B is a proud graduate from the University of Alberta with both a Bachelor of Medical Science and a Doctor of Dental Surgery in 2009.

She understands that patients may have fears and anxieties about visiting the dentist, but through patience and a focus on providing positive experiences, Dr. B is changing people's negative associations by make coming to the dentist an enjoyable experience. Her patients regard her as extremely gentle, especially when it comes to her freezing technique.

In her spare time, Dr. B loves playing with her dog, Peach, staying active, camping and travelling.

She is proud to be part of a team filled with such amazing people, who work tirelessly to serve their patients with the upmost care and consideration.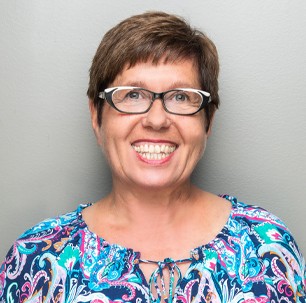 Joyce is ready to greet you when you enter our office, one of the happy voices you speak with on the phone and a graduate of NAIT's Dental Assisting Program. She's been working in the practice since 1977 and coordinates the treatment needs of all our patients. Joyce is passionate about ensuring ThirtyTwo provides a welcoming and compassionate environment that fosters a pleasant and enjoyable experience for our patients.

Outside of the clinic, Joyce enjoys biking and walking in Edmonton's beautiful river valley. Dedicated to her community, she volunteers for Homeless Connect and Smile Edmonton.
REGISTERED DENTAL ASSISTANT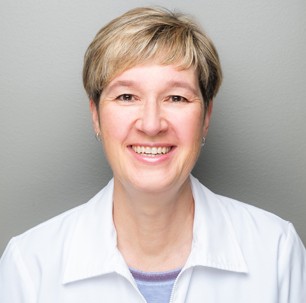 Doris (aka "The Queen") has been a part of our team since her 1987 graduation from NAIT's Dental Assisting Program. She has excellent experience backed by knowledge of a full range of dental procedures. Our patients love her and she is well-known for her attentive nature.

We consider her an invaluable asset to the team, and we think you will too.

Doris spends her non-work hours with her family and is very involved in her community. She is a big fan of delicious food.
REGISTERED DENTAL HYGIENIST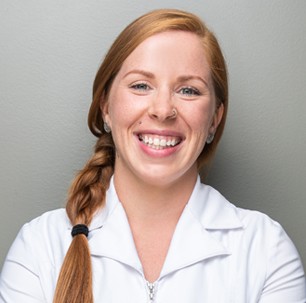 Although born and raised in Leduc, Haley was trained and educated to be a dental hygienist in Ottawa. A lover of traveling and adventure, she took the opportunity to work in various parts on Canada before returning to Edmonton.

Haley is kind and empathetic with a fierce passion for flossing, which she tries to pass on to her patients. She always takes the time to provide helpful instructions to her patients regarding ways they can take action to improve their oral health.

Haley enjoys being active and outdoors. She loves hiking, biking, running and spending time with her miniature wiener dog, Copper.