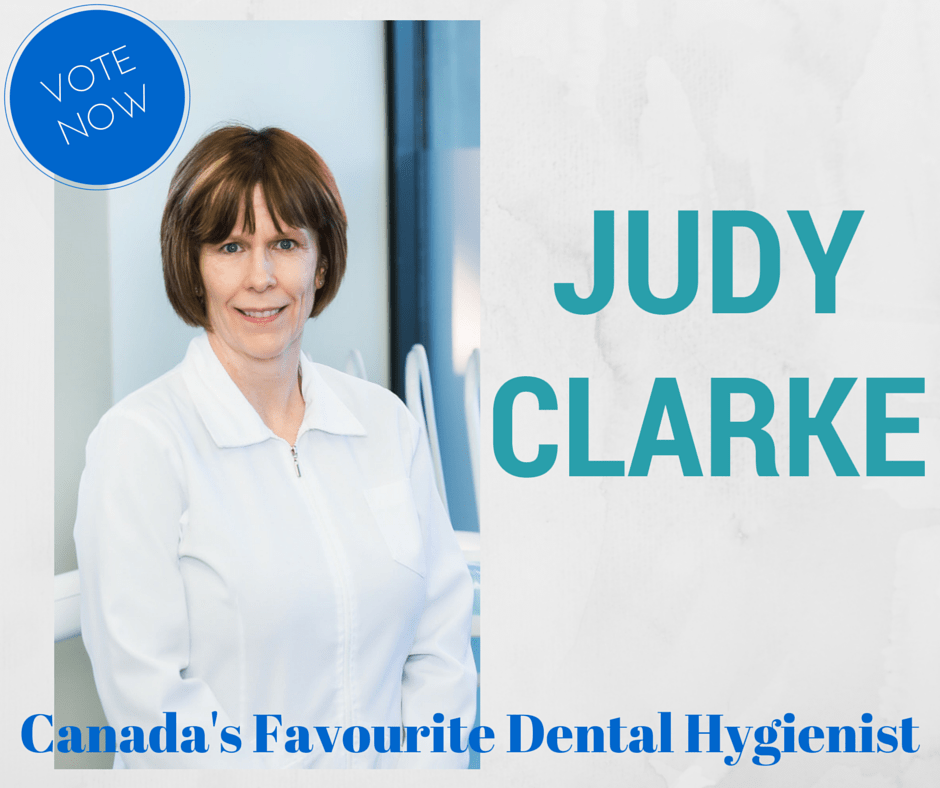 Right now, there is a contest running for "Canada's Favourite Dental Hygienist". It is a nationwide contest looking for someone who exemplifies qualities that make an outstanding hygienist. Have no fear; ThirtyTwo Dental has found the perfect candidate – our very own full-time hygienist, Judy Clarke!
We wanted to nominate Judy to win this contest for numerous reasons, some of which include her professionalism and dedicated work ethic. In addition to being a well-respected member of our team, Judy is an amazing person who deserves recognition for all her hard work. She is kind, compassionate, caring and very generous. She is always willing to lend a hand to help anyone who needs it. Help us show Judy how much we appreciate her by voting for her as "Canada's Favourite Dental Hygienist".
You can vote by clicking on the link below. You will be able to view the bio of Judy and cast your vote! Be sure to fill out all the details on the form, and please leave a kind review of Judy when voting. The judges will take your comments into consideration when choosing the winner. The deadline for voting is June 30, 2015!
Canada's Favourite Dental Hygienist Contest
The entire staff at ThirtyTwo Dental extends our sincerest gratitude to you for supporting our endeavor to recognize Judy. Thank you!