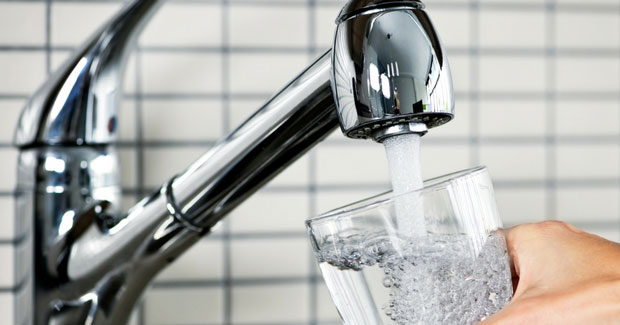 There has been a long-standing debate in North America as to whether adding fluoride into community water sources is really beneficial to our dental health.
Fluoride is a mineral that strengthens tooth enamel, particularly in primary (baby) teeth. In 2011, Calgary decided to remove fluoride from their drinking sources. Edmonton, on the other hand, has been fluoridating our water since 1967. Three years after the City of Calgary decided to discontinue fluoridation, University of Calgary researchers decided to look into the potential impact of de-fluoridation on young children. In conjunction with Alberta Health Services, the researchers collected data from 5000 Grade 2 students in randomly selected schools in Edmonton and Calgary. They compared their data to surveillance data that was collected in 2004/2005 (when Calgary still fluoridated its water). The results were astonishing – there was an increase in tooth decay in young children since the fluoride was discontinued in 2011. A child has 20 primary teeth, each with 4-5 tooth surfaces. The researchers found an average of 3.8 tooth surfaces with decay in Calgary versus an average of 2.1 tooth surfaces with decay in Edmonton. These results show that fluoridation is effective in preventing tooth decay.
Tooth decay is the most common form of infectious disease in children. Moreover, dental treatment is the leading cause of day surgery in young children in Canada. Prevention is the best way to avoid developing decay in primary teeth, and prevent unnecessary dental treatment in children. As this study shows, water fluoridation has a positive impact on improving the dental health of children.