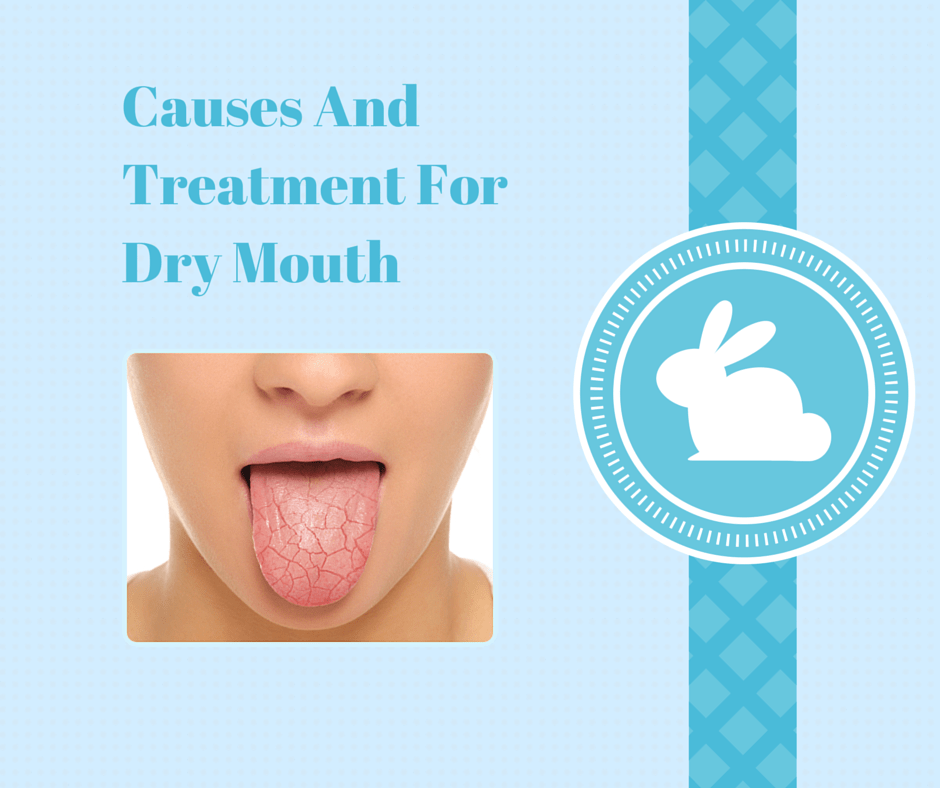 Sometimes I try to relate my blogs to whatever's happening at the moment. This week, trying to think of a topic, my train of thought went something like this: Easter Bunny…Cottontail…Cottonmouth…Ah ha, dry mouth!
Dry mouth isn't something that just happens when your mouth's been open too long. Dry mouth, aka xerostomia, is a condition that people suffer from due to a decrease in the amount of saliva they produce. Without proper lubrication in the mouth, these individuals are susceptible to many different problems. In milder cases, it may just be an irritating nuisance, but in severe cases, people may experience difficulty eating and swallowing, sores, inflamed gums, or an increase in cavities – all which can majorly affect their quality of life.
Unfortunately, dry mouth is a common side effect of literally hundreds of medications (which is the main cause of dry mouth in most people). And for the vast majority of people, the benefits/necessity of staying on these medications outweigh the problem of dry mouth, so eliminating the source isn't really an option. Dry mouth can also be caused by medical conditions that decrease their saliva production, such as the autoimmune disease Sjogren's syndrome or HIV/AIDS. People undergoing cancer therapy may also experience a change in their salivary production.
So what can people do to mitigate their symptoms? There are products that you can use, such as special moisturizers, that act as artificial saliva, which can help alleviate discomfort. There are special toothpastes and mouth rinses available as well. Because dry mouth also increases one's susceptibility of getting cavities, it may also be recommended to use fluoride trays or rinses more regularly to help prevent further decay. It is also crucial to visit your dentist more regularly so they can keep a close eye on things, and of course, your daily oral hygiene routine needs to be top-notch.
If you're a sufferer of dry mouth, I hope this helps. Happy Easter!